Stream Wednesday Season 1 Episode 3 (Friend or Woe)
Wednesday stumbles on a secret society. During Outreach Day, Nevermore's outcasts mingle with Jericho's normies in Pilgrim World. Fudge, anyone?
IF ANY MOVIE OR EPISODE FAILS TO PLAY DESPITE YOU HAVING A STRONG INTERNET CONNECTION, IT COULD BE DUE TO A  DOWNTIME ON ONE OF OUR PLAYER SERVERS.
TRY SWITCHING TO A DIFFERENT SERVER ON THE PLAYER.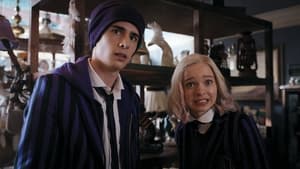 Nov. 23, 2022