Stream Walker Independence Season 1 Episode 4 (Pax Romana)
Abby and Hoyt agree to run a seemingly mundane errand for Tom Davidson that ends up exposing just how far the Davidson influence goes. Kate uses the annual Founders Day festivities to disrupt the town's balance of power while Kai gets an unexpected visitor from his past. Meanwhile, Lucia and Calian help each other navigate the pressures of their respective families.
NOTICE 🔔
GLOBBYTV.COM IS A FREE MOVIE STREAMING PLATFORM. WE DO NOT OFFER DOWNLOADS WHICH MEANS ANY MOVIE UPLOADED WILL HAVE TO BE WATCHED ON THE WEBSITE & CANNOT BE DOWNLOADED.
IF ANY MOVIE OR EPISODE FAILS TO PLAY DESPITE YOU HAVING A STRONG INTERNET CONNECTION, IT COULD BE DUE TO A  DOWNTIME ON ONE OF OUR PLAYER SERVER. TRY SWITCHING TO ANOTHER SERVER IF THAT OCCURS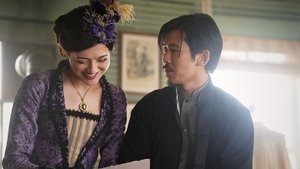 Oct. 27, 2022