Stream The Umbrella Academy Season 3 Episode 9 (Seven Bells)
Reginald goes all out to convince the children to sign on to his plan. Five tries to recover a drunken memory. Allison has a change of heart.
NOTICE 🔔
GLOBBYTV.COM IS A FREE MOVIE STREAMING PLATFORM. WE DO NOT OFFER DOWNLOADS WHICH MEANS ANY MOVIE UPLOADED WILL HAVE TO BE WATCHED ON THE WEBSITE & CANNOT BE DOWNLOADED.
IF ANY MOVIE OR EPISODE FAILS TO PLAY DESPITE YOU HAVING A STRONG INTERNET CONNECTION, IT COULD BE DUE TO A  DOWNTIME ON ONE OF OUR PLAYER SERVER. TRY SWITCHING TO ANOTHER SERVER IF THAT OCCURS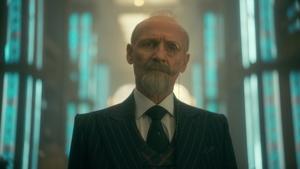 Jun. 22, 2022