Stream The Rig Season 1 Episode 3 (Episode 3)
With Baz missing and presumed dangerous, the crew split into groups to search the production module and find him, and Rose takes the painful decision to isolate Fulmer. But as Rose makes a perplexing breakthrough, the manhunt becomes more frightening and mysterious when the crew are hit by power failures and paranoia, and they discover things that push them far beyond their comfort zone.
IF ANY MOVIE OR EPISODE FAILS TO PLAY DESPITE YOU HAVING A STRONG INTERNET CONNECTION, IT COULD BE DUE TO A  DOWNTIME ON ONE OF OUR PLAYER SERVERS.
TRY SWITCHING TO A DIFFERENT SERVER ON THE PLAYER.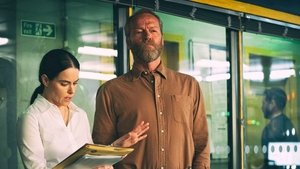 Jan. 06, 2023