Stream Taxi Driver Season 2 Episode 8 (Beating Cult With A Cult)
The plan to destroy Ok Ju-man is now set. The only thing that remains is for Ju-man to take the bait. Although he does not have faith in any kind of religion, the Rainbow Transport team makes it seem believable. By setting the perfect scam, Ok Ju-man becomes faithful to the fake cult that Do-ki makes.
NOTICE 🔔
GLOBBYTV.COM IS A FREE MOVIE STREAMING PLATFORM. WE DO NOT OFFER DOWNLOADS WHICH MEANS ANY MOVIE UPLOADED WILL HAVE TO BE WATCHED ON THE WEBSITE & CANNOT BE DOWNLOADED.
IF ANY MOVIE OR EPISODE FAILS TO PLAY DESPITE YOU HAVING A STRONG INTERNET CONNECTION, IT COULD BE DUE TO A  DOWNTIME ON ONE OF OUR PLAYER SERVER. TRY SWITCHING TO ANOTHER SERVER IF THAT OCCURS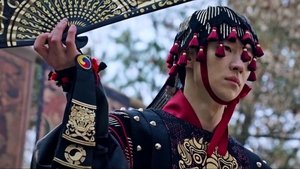 Mar. 18, 2023