Stream Taxi Driver Season 2 Episode 2 (Back In Business)
Do Gi successfully infiltrates Cheongeum with the help of his old crew. He pretends to be an abducted recruit but secretly searches for Dong Jae. During the search, he runs into Lim Bok Ja. He uses her revengeful anger to make it easier to find the missing boy. Just when he is about to capture the mastermind, a mysterious gun shot interrupts his arrest.
NOTICE 🔔
GLOBBYTV.COM IS A FREE MOVIE STREAMING PLATFORM. WE DO NOT OFFER DOWNLOADS WHICH MEANS ANY MOVIE UPLOADED WILL HAVE TO BE WATCHED ON THE WEBSITE & CANNOT BE DOWNLOADED.
IF ANY MOVIE OR EPISODE FAILS TO PLAY DESPITE YOU HAVING A STRONG INTERNET CONNECTION, IT COULD BE DUE TO A  DOWNTIME ON ONE OF OUR PLAYER SERVER. TRY SWITCHING TO ANOTHER SERVER IF THAT OCCURS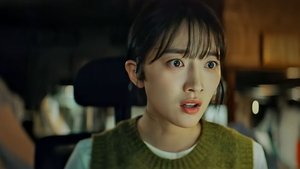 Feb. 18, 2023