Stream Taxi Driver Season 1 Episode 4 (Teacher vs Students)
No matter how hard Seung Tae tries to sabotage Do Ki, the Rainbow Deluxe Taxi crew manages to handle the situation with their fancy equipment. Furthermore, the three of them accidentally purchase drugs, and Do Ki stresses them out by threatening them. Therefore, Seung Tae decides to call someone for help. Meanwhile, Do Ki and Ha Na meet again at the meeting of Blue Bird members.
NOTICE 🔔
GLOBBYTV.COM IS A FREE MOVIE STREAMING PLATFORM. WE DO NOT OFFER DOWNLOADS WHICH MEANS ANY MOVIE UPLOADED WILL HAVE TO BE WATCHED ON THE WEBSITE & CANNOT BE DOWNLOADED.
IF ANY MOVIE OR EPISODE FAILS TO PLAY DESPITE YOU HAVING A STRONG INTERNET CONNECTION, IT COULD BE DUE TO A  DOWNTIME ON ONE OF OUR PLAYER SERVER. TRY SWITCHING TO ANOTHER SERVER IF THAT OCCURS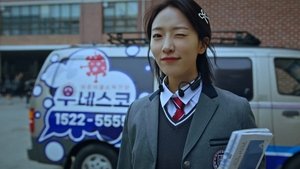 Apr. 17, 2021