Stream Taxi Driver Season 1 Episode 12 (A Colleague's Funeral)
After Min Ho's death, Ha Na is determined to catch his killer. She succeeds in having Gu Young Tae arrested, as he is the lead suspect in this case. However, without any real evidence, the prosecution has no choice but to set him free. Ha Na goes to Do Ki, who has already been chasing Gu Young Tae, and asks for his help.
NOTICE 🔔
GLOBBYTV.COM IS A FREE MOVIE STREAMING PLATFORM. WE DO NOT OFFER DOWNLOADS WHICH MEANS ANY MOVIE UPLOADED WILL HAVE TO BE WATCHED ON THE WEBSITE & CANNOT BE DOWNLOADED.
IF ANY MOVIE OR EPISODE FAILS TO PLAY DESPITE YOU HAVING A STRONG INTERNET CONNECTION, IT COULD BE DUE TO A  DOWNTIME ON ONE OF OUR PLAYER SERVER. TRY SWITCHING TO ANOTHER SERVER IF THAT OCCURS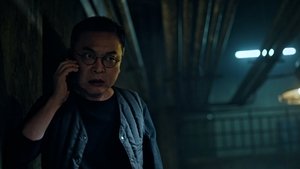 May. 15, 2021