Stream Stranger Things Season 3 Episode 6 (Chapter Six: E Pluribus Unum)
Dr. Alexei reveals what the Russians have been building, and Eleven sees where Billy has been. Dustin and Erica stage a daring rescue.
IF ANY MOVIE OR EPISODE FAILS TO PLAY DESPITE YOU HAVING A STRONG INTERNET CONNECTION, IT COULD BE DUE TO A  DOWNTIME ON ONE OF OUR PLAYER SERVERS.
TRY SWITCHING TO A DIFFERENT SERVER ON THE PLAYER.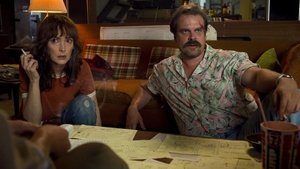 Jul. 04, 2019