Stream Scorpion Season 1 Episode 6 (True Colors)
The members of Team Scorpion must pass a mandated psych evaluation or face being disbanded after they're accused of destroying a priceless work of art in an attempt to protect an art exhibit. Paige enlists the help of the team when Ralph is reluctant to go to his school's Halloween party.
NOTICE 🔔
GLOBBYTV.COM IS A FREE MOVIE STREAMING PLATFORM. WE DO NOT OFFER DOWNLOADS WHICH MEANS ANY MOVIE UPLOADED WILL HAVE TO BE WATCHED ON THE WEBSITE & CANNOT BE DOWNLOADED.
IF ANY MOVIE OR EPISODE FAILS TO PLAY DESPITE YOU HAVING A STRONG INTERNET CONNECTION, IT COULD BE DUE TO A  DOWNTIME ON ONE OF OUR PLAYER SERVER. TRY SWITCHING TO ANOTHER SERVER IF THAT OCCURS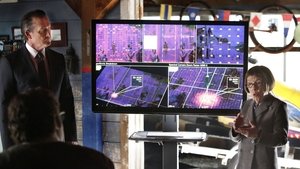 Oct. 27, 2014