Stream Roots Season 1 Episode 4 (Part 4)
Chicken George returns to the Lea farm after 20 years. George's son, Tom, nurses a grudge against his father. George and Cyrus join the Memphis Colored Battery. Tom returns home after the war to embark on a new life with his family.
IF ANY MOVIE OR EPISODE FAILS TO PLAY DESPITE YOU HAVING A STRONG INTERNET CONNECTION, IT COULD BE DUE TO A  DOWNTIME ON ONE OF OUR PLAYER SERVERS.
TRY SWITCHING TO A DIFFERENT SERVER ON THE PLAYER.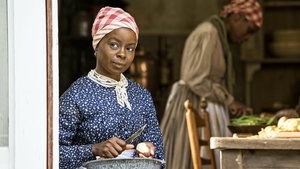 Jun. 02, 2016