Stream Quantico Season 2 Episode 17 (ODYOKE)
When one of Alex's friends is framed for a domestic terror attack, they turn to her for help. With an upcoming vote in the House for a Muslim registry bill, the task force realizes this attack isn't a coincidence. The Collaborators are actively stirring fear to pass the registry, and our team heads to the Hill to turn the votes. Meanwhile, Alex and Owen track down an assassin.
NOTICE 🔔
GLOBBYTV.COM IS A FREE MOVIE STREAMING PLATFORM. WE DO NOT OFFER DOWNLOADS WHICH MEANS ANY MOVIE UPLOADED WILL HAVE TO BE WATCHED ON THE WEBSITE & CANNOT BE DOWNLOADED.
IF ANY MOVIE OR EPISODE FAILS TO PLAY DESPITE YOU HAVING A STRONG INTERNET CONNECTION, IT COULD BE DUE TO A  DOWNTIME ON ONE OF OUR PLAYER SERVER. TRY SWITCHING TO ANOTHER SERVER IF THAT OCCURS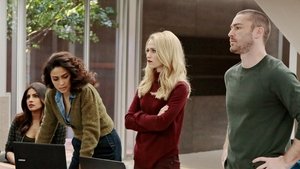 Apr. 10, 2017