Stream Power Book IV: Force Season 1 Episode 2 (King of the Goddamn Hill)
When JP receives an unexpected warning, Tommy comes to his aide. Determined to lend a helping hand, Tommy approaches a local dealer proposing a business arrangement, but their introduction takes a turn for the worse.
IF ANY MOVIE OR EPISODE FAILS TO PLAY DESPITE YOU HAVING A STRONG INTERNET CONNECTION, IT COULD BE DUE TO A  DOWNTIME ON ONE OF OUR PLAYER SERVERS.
TRY SWITCHING TO A DIFFERENT SERVER ON THE PLAYER.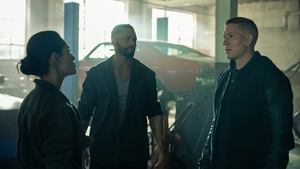 Feb. 13, 2022