Stream Power Book IV: Force Season 1 Episode 10 (Family Business)
Decisions are made by those closest to Tommy which could leave him powerless. When the gangs face off, truths come to light, shifting the power of the drug game. This battle may be over, but the war is far from won.
IF ANY MOVIE OR EPISODE FAILS TO PLAY DESPITE YOU HAVING A STRONG INTERNET CONNECTION, IT COULD BE DUE TO A  DOWNTIME ON ONE OF OUR PLAYER SERVERS.
TRY SWITCHING TO A DIFFERENT SERVER ON THE PLAYER.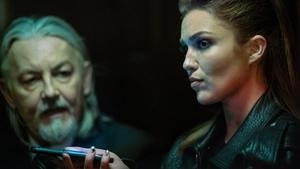 Apr. 17, 2022