Stream Peaky Blinders Season 1 Episode 4 (Episode 4)
Thomas Shelby's war with the Lee family of gypsies escalates, and Campbell puts further pressure on him to deliver the stolen guns. Meanwhile Thomas's brother John plans to marry a former prostitute, but Thomas suspects that she's still on the game.
NOTICE 🔔
GLOBBYTV.COM IS A FREE MOVIE STREAMING PLATFORM. WE DO NOT OFFER DOWNLOADS WHICH MEANS ANY MOVIE UPLOADED WILL HAVE TO BE WATCHED ON THE WEBSITE & CANNOT BE DOWNLOADED.
IF ANY MOVIE OR EPISODE FAILS TO PLAY DESPITE YOU HAVING A STRONG INTERNET CONNECTION, IT COULD BE DUE TO A  DOWNTIME ON ONE OF OUR PLAYER SERVER. TRY SWITCHING TO ANOTHER SERVER IF THAT OCCURS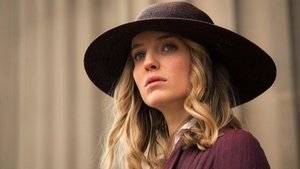 Oct. 03, 2013