Stream Kokdu: Season of Deity Season 1 Episode 8 (Kokdu, Come Back!)
Kokdu returns! Gye Jeol realizes that she has feeling for Kokdu as she scours the recycling center for Kokdu's desk. Kokdu hears from Gaksin that Gye Jeol cried for his presence, and he makes his move. Meanwhile, Kokdu finds out who has been trying to get the better of them.
NOTICE 🔔
GLOBBYTV.COM IS A FREE MOVIE STREAMING PLATFORM. WE DO NOT OFFER DOWNLOADS WHICH MEANS ANY MOVIE UPLOADED WILL HAVE TO BE WATCHED ON THE WEBSITE & CANNOT BE DOWNLOADED.
IF ANY MOVIE OR EPISODE FAILS TO PLAY DESPITE YOU HAVING A STRONG INTERNET CONNECTION, IT COULD BE DUE TO A  DOWNTIME ON ONE OF OUR PLAYER SERVER. TRY SWITCHING TO ANOTHER SERVER IF THAT OCCURS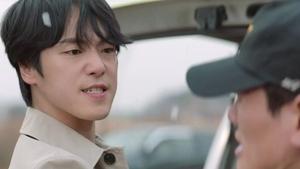 Feb. 18, 2023