Stream Kokdu: Season of Deity Season 1 Episode 3 (Are We Dating?)
A clue that could help uncurse Kokdu appears. Kokdu tries to change his fate by seducing Gye Jeol. However, it's not as easy as he thinks. His first attempt puts him in the gutters, and he needs a better way to disguise his true colours. Maybe money will do the trick? Or how about a clinic?
NOTICE 🔔
GLOBBYTV.COM IS A FREE MOVIE STREAMING PLATFORM. WE DO NOT OFFER DOWNLOADS WHICH MEANS ANY MOVIE UPLOADED WILL HAVE TO BE WATCHED ON THE WEBSITE & CANNOT BE DOWNLOADED.
IF ANY MOVIE OR EPISODE FAILS TO PLAY DESPITE YOU HAVING A STRONG INTERNET CONNECTION, IT COULD BE DUE TO A  DOWNTIME ON ONE OF OUR PLAYER SERVER. TRY SWITCHING TO ANOTHER SERVER IF THAT OCCURS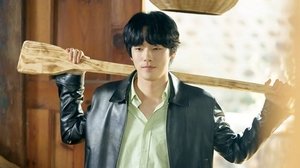 Feb. 03, 2023