Stream Hotel Del Luna Season 1 Episode 1 (Welcome to Hotel Del Luna)
On a day when the full moon has risen, Hotel Del Luna resumes its business. Two guests visit the hotel. One is a female dead soul who used to be a policewoman, but ended up being drowned in the water. The other one is a man who isn't technically dead yet, but somehow ended up being lost after running away from the police.
---
NOTICE 🔔
GLOBBYTV.COM IS A FREE MOVIE STREAMING PLATFORM. WE DO NOT OFFER DOWNLOADS WHICH MEANS ANY MOVIE UPLOADED WILL HAVE TO BE WATCHED ON THE WEBSITE & CANNOT BE DOWNLOADED.
---
Tips 💡
Incase you play a movie on GlobbyTV and it doesn't play or displays an error, it could be due to a downtime on one of the players server.
Kindly switch server to double check before reporting error.
---
DISCLAIMER
Copyrights and Trademarks for the Movies and other promotional materials are held by their respective owners and their use is allowed under the fair use clause of the Copyright Law. All Movies are hosted on sharing websites, and provided by 3rd parties not affiliated with this site or it's server.
---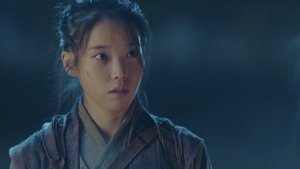 Jul. 12, 2019