Stream Ginny & Georgia Season 1 Episode 4 (Lydia Bennett Is Hundo a Feminist)
Hunter's aloofness makes Ginny insecure. Max obsesses over a new love interest. Georgia sells Paul on an idea for a fundraiser — then has to deliver.
IF ANY MOVIE OR EPISODE FAILS TO PLAY DESPITE YOU HAVING A STRONG INTERNET CONNECTION, IT COULD BE DUE TO A  DOWNTIME ON ONE OF OUR PLAYER SERVERS.
TRY SWITCHING TO A DIFFERENT SERVER ON THE PLAYER.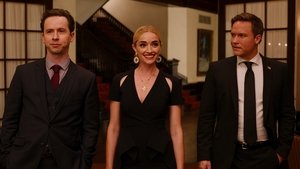 Feb. 24, 2021