Stream Cobra Kai Season 4 Episode 1 (Let's Begin)
Johnny and Daniel combine dojos but their opposing styles immediately clash. Kreese tries to persuade a former partner to rejoin him at Cobra Kai.
IF ANY MOVIE OR EPISODE FAILS TO PLAY DESPITE YOU HAVING A STRONG INTERNET CONNECTION, IT COULD BE DUE TO A  DOWNTIME ON ONE OF OUR PLAYER SERVERS.
TRY SWITCHING TO A DIFFERENT SERVER ON THE PLAYER.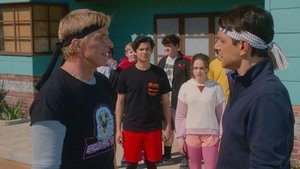 Dec. 31, 2021