Stream Accused Season 1 Episode 8 (Laura's Story)
A grieving mother learns that facts and evidence are no match for viral misinformation, when she discovers a growing online conspiracy.
NOTICE 🔔
GLOBBYTV.COM IS A FREE MOVIE STREAMING PLATFORM. WE DO NOT OFFER DOWNLOADS WHICH MEANS ANY MOVIE UPLOADED WILL HAVE TO BE WATCHED ON THE WEBSITE & CANNOT BE DOWNLOADED.
IF ANY MOVIE OR EPISODE FAILS TO PLAY DESPITE YOU HAVING A STRONG INTERNET CONNECTION, IT COULD BE DUE TO A  DOWNTIME ON ONE OF OUR PLAYER SERVER. TRY SWITCHING TO ANOTHER SERVER IF THAT OCCURS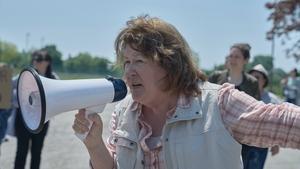 Mar. 14, 2023